Topic Areas:

Mandated CE |  General CE

Category:

History Taking & Physical Exam |  Personal Injury

Faculty:

Huma Haider, MD,

Duration:

1 Hour

Format:

Audio and Video
Description
This course is Part C of the PI Module IV: "Advanced Traumatic Head Injury Evaluation & Treatment Plus AMA Guidelines Overview."
Clinical Evaluation & Screening for Traumatic Brain Injury (Part 2)
Recognition and Screening of Concussion Injuries
Treatment Considerations
mTBI (mild) vs TBI (moderate/severe)
Faculty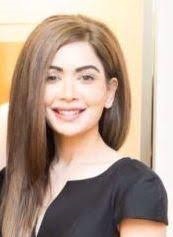 National Brain Injury Institute
---
Dr. Huma (pronounced OOO-mah) Haider (pronounced HAY-thur) was born and raised in Pakistan going to school in the Khyber Pass. She left home to finish her medical training in Chicago, Illinois. From there she made her way south to Houston, Texas.
She is the founder and CEO of the National Brain Injury Institute which now serves all 50 U.S. states. They specialize in helping patients get properly diagnosed and treated by providing objective diagnostic proof for patients with Mild Traumatic Brain Injuries.
She is a pioneer in the adaptation of a proprietary protocol that is now being used throughout the United States in conjunction with a 20 year-old MRI based diagnostic technology called Diffusion Tensor Imaging or D.T.I. for short.
She is Board Certified in Neurocritical Care, Anesthesiology and Headache Medicine. She is Board Eligible in Internal Medicine and has her Masters in Psychology.
---