Faculty:

Nidhi Rao, CPA, CFE, CFF, CIA |  Jay Schulman |  Special Agent (SA) Jesse Zander

Duration:

7 Hours 04 Minutes

Format:

Audio and Video
Description
2017 Annual "Many Faces of Fraud" Training
October 19, 2017
Agenda
Opening Remarks – AGA Boston Chapter President William Bell
Session 1 – Best Practices in Fraud and Compliance Rick Assessments – Nidhi Rao, CPA, CFE, CFF, CIA, Director, BDO Consulting
15 minute break
Session 2 – Raising Fraud Awareness: Leveraging the Power of Data Analytics – Nidhi Rao, CPA, CFE, CFF, CIA, Director, BDO Consulting
1 hour lunch
Session 3 – Case Studies in Procurement Fraud – Jesse Zander, Special Agent, U.S. Army CID Major Procurement Fraud Unit
15 minute break
Session 4 – What is bitcoin and blockchain and what are its effect on government – Jay Schulman, Principal RSM
Faculty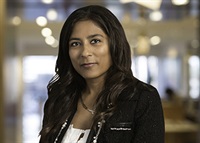 BDO USA LLP Director
---
Experience Summary
Nidhi Rao is a Director in the Greater Washington, D.C. office of BDO. She has more than 20 years of experience conducting investigations of both public and private companies. Ms. Rao conducts corporate internal investigations and provides forensic accounting services in response to government inquiries and regulatory enforcement actions, whistleblower complaints, and matters involving violations of the Foreign Corrupt Practices Act (FCPA). Having significant forensic accounting and internal controls evaluation experience, she has led numerous investigations for matters involving fraudulent financial reporting, employee misconduct and embezzlement, self-dealing, bribery, corruption, kickbacks, fraudulent conveyances, money laundering, ponzi schemes and whistleblower complaints. Ms. Rao also assists clients to assess fraud risks and identify red flags indicative of threats to an organization's business operations and internal control structures. She has extensive experience investigating and documenting fidelity bond claims for the insureds, the underwriters and as a neutral investigator as well as quantifying economic damages in complex civil litigation. Ms. Rao has been published in several national publications and has presented at various conferences on such topics as fraud investigations, FCPA, corporate governance, fraud prevention, and risk assessments.
Professional Affiliations
American Bar Association – Associate Member
American Institute of Certified Public Accountants
Association of Certified Fraud Examiners
Asian Pacific American Bar Association – D.C. Chapter
South Asian Bar Association – D.C. Chapter
Women's White Collar Defense Group of Washington DC
Education
B.B.A., Accounting, University of Texas at Arlington
---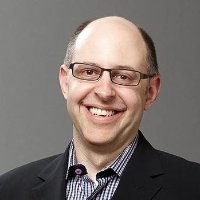 Principal, Security and Privacy Services
RSM US LLP
---
Summary of experience
Jay Schulman leads the Great Lakes security and privacy consulting practice and is the technology lead for RSM's Cryptocurrency and Blockchain team. With over 20 years of experience in the information security field, he has led, managed and executed in a variety of security projects, including application security assessments, architecture reviews, security testing, regulatory compliance, security governance and risk management.
Jay is a former business information security officer for a top-five global financial services company. He managed logical and physical security for a nationwide financial institution's government payment processing platforms. This environment has been designated National Critical Infrastructure (NCI) by the United States Department of Homeland Security and handled approximately one trillion dollars per fiscal year on behalf of the U.S. government.
Jay's representative experience includes the following:
Assessed the security of a major financial exchanges implementation of a new cryptocurrency / digital asset. Reviewed the architecture, code, and processes the exchange was using to build the digital asset ecosystem.
Assisted traders, trading firms and others on building out a cryptocurrency trading process to ensure security and auditability are maintained.
Briefed US regulatory agencies on how to build regulatory and review processes around the use of cryptocurrencies.
Advised companies on the process and business impact to the use of blockchain and distributed ledger technologies.
Professional affiliations and credentials
Certified information systems security professional
Information Systems Security Association
Education
Bachelor of Science, University of Illinois Urbana- Champaign
---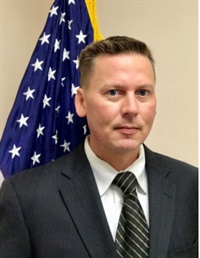 US Army Criminal Investigation Command, Major Procurement Fraud Unit Hartford, CT Fraud Resident Agency
---
SA Jesse Zander graduated from the U.S. Army CID Apprentice Special Agent Course in 2008 and since then has worked a multitude of intricate criminal & civil fraud investigations involving senior public officials and multi-national corporations having continual political and/or media interest. During SA Zander's tenure he has received certifications and has active investigative experience related to the following types of investigations; international banking & money laundering, product substitution, grant fraud, procurement integrity act violations (bribery), and the infiltration of counterfeit integrated circuits utilized on U.S.
Army weapon systems. Additionally, SA Zander holds several certifications in advanced interrogation methods.
Education – Marquette University, Milwaukee, WI
Bachelors of Criminal Law (2002)
Bachelors of Philosophy (2002)
---