Topic Areas:

Point/Counterpoint Session

Category:

Evolution of Psychotherapy |  Evolution of Psychotherapy 2005

Faculty:

Francine Shapiro, PhD |  Otto Kernberg, MD

Duration:

1 Hour 13 Minutes

Format:

Audio Only

Original Program Date :

Dec 08, 2005
Description
Description:
The Adaptive Information Processing model, which guides EMDR, posits that dysfunctional beliefs, emotions and behaviors are often a direct manifestation of etiological events that have been improperly stored in memory. Implications of the model underscore the obligation of our profession to treat both victims and perpetrators of abuse and violence worldwide.
Educational Objectives:
To list the steps and clinical parameters for group trauma treatment.
To identify stages in the information processing conceptualization of perpetrator treatment.
*Sessions may be edited for content and to preserve confidentiality*
Faculty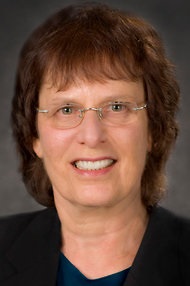 ---
Francine Shapiro, Ph.D., is the originator and developer of EMDR, which has been so well researched that it is now recommended as an effective treatment for trauma in the Practice Guidelines of the American Psychiatric Association, and those of the Departments of Defense and Veterans Affairs. Dr. Shapiro is a Senior Research Fellow Emeritus at the Mental Research Institute in Palo Alto, California, Executive Director of the EMDR Institute in Watsonville, CA, and founder and President Emeritus of the Trauma Recovery EMDR Humanitarian Assistance Programs, a non-profit organization that coordinates disaster response and low fee trainings worldwide.
---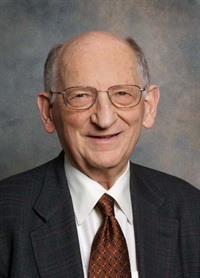 ---
Otto Kernberg, MD, is a psychoanalyst and professor of psychiatry at Weill Cornell Medical College. He is most widely known for his psychoanalytic theories on borderline personality organization and narcissistic pathology. Director of the Personality Disorders Institute at the New York Presbyterian Hospital, Westchester Division, and Professor of Psychiatry at the Weill Medical College of Cornell University. Dr. Kernberg is a Past-President of the International Psychoanalytic Association. He is also Training and Supervising Analyst of the Columbia University Center for Psychoanalytic Training and Research. Dr. Kernberg is the author of twelve books and co-author of twelve others. His most recent books are Psychotherapy for Borderline Personality: Focusing on Object Relations and Handbook of Dynamic Psychotherapy for Higher Level Personality Pathology.
---